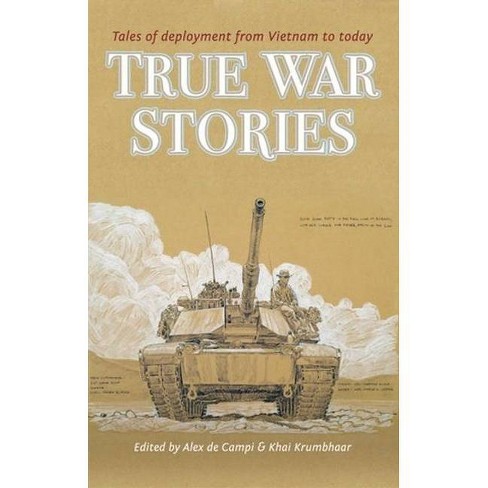 True War Stories: Tales of Deployment from Vietnam to Today (Z2 Comics, 260 pp. $19.99, paper) is an anthology of 15 true overseas war and other graphic military stories starting with the Vietnam War. Each one is told by a war veteran and drawn and colored by top-flight comics artists.
The two evocatively drawn (and told) Vietnam War stories, "My Vietnam Blast" and "Bomb Convoy," clearly illustrate the mortal dangers faced by in-country U.S. service personnel who didn't have combat MOS's.
The former is the story of Robert Kent, a young (22-year-old) USAF sergeant who worked perimeter security at Cam Ranh Bay Air Base during his 1970-71 Vietnam War tour of duty. Put together with the artists Dave Acosta and Aladdin Collar, the story tells the tale of one horrendous night in April '71 when the base was hit by enemy sappers who blew up the ammo dump, and includes the story of a heroic sentry dog.
"Bomb Convoy" is the story of Ray Partridge, who was drafted into the Army in 1967 and served for a year as an MP based at a Royal Thai Air Force base. Drawn by his daughter, Skylar Patridge, and Kelly Fitzpatrick, the story centers on a hairy bombtruck convoy run Ray Partridge worked in 1968. Riding at the head of the convoy in his MP escort Jeep followed by a stream of fast-moving 18-wheelers packed to the gills with shipping containers of ordnance, it was an all-day trip from the coast to Korat RTAFB through villages and along dangerous mountain roads. The tale ends with an unnerving encounter Ray Partridge had with an armed jungle fighter.
All profits from the book, edited by Alex de Campi and Khai Krumbhaar, are being donated to military nonprofits chosen by contributors, including the Air Force Assistance Fund, The Armed Forces Arts Partnership, and the USO.
–Marc Leepson