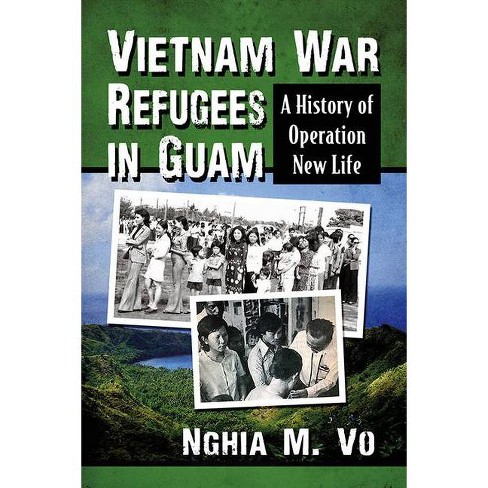 When most of us hear the term "Boat People," we think of South Vietnamese refugees escaping to the United States after the communist takeover in 1975. Nghia M. Vo's Vietnam War Refugees in Guam: A History of Operation New Life, (McFarland, 203 pp., $35, paper; $16.49, Kindle), focuses on a what happened to more than 110,000 people who fled Vietnam and reached the island of Guam that year.
Vo is a researcher who specializes in Vietnamese history and Vietnamese-American culture. He has written several books and many articles on those subjects. His 2021 book, The ARVN and the Fight for South Vietnam, is interesting, intriguing, and very educational. His new book also contains a heavyweight history lesson.
Vietnam War Refugees in Vietnam, which deals mainly with Operation New Life, covers three general areas: The final days of the American war in Vietnam; the flight of tens of thousands of South Vietnamese to Guam and other staging areas; and the reception they had when landing in the U.S.A. and began trying to assimilate into American culture.
For the most part, the citizens of Guam accepted and welcomed the beleaguered Vietnamese refugees with open arms. The Guamanians volunteered their time, skills and excess goods (food, clothing, toys, and more) to these strangers from a foreign country.
Vo writes very clearly and definitively about individual North and South Vietnamese people and Americans, revealing their motivations, strengths, and weaknesses. The book teems with charts that offer a clear picture of the daunting tasks faced by American military personnel and aid workers—and by the refugees themselves.
Vo lists three types of general loss: casual (property, wealth), relationship (family, friends), and country (freedom and independence). With the communist takeover of their country in 1975, the South Vietnamese experienced all three of these losses.
I highly recommend Vietnam War Refugees in Guam.
–Bob Wartman