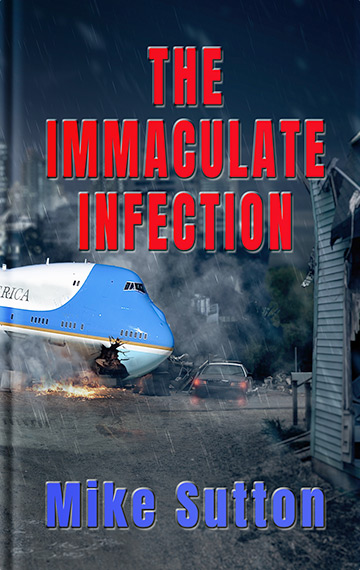 The Immaculate Infection (War Zone Press, 354 pp. $53.95, hardcover; $25.99, paper; $10.99, Kindle) is VVA member Mike Sutton's fourth novel. At age 18, Sutton was given the choice by a judge of prison or the Army. He chose the Army and served three tours in Vietnam between 1964 and 1970. 
After his discharge, Sutton graduated from college and went to work for IBM. He was a success, but was miserable. His life changed when he made contact with a Vietnam Veterans Outreach Center where he was encouraged to write. His first novel, No Survivors, based on his war experiences, featured a Vietnam veteran named Hunter Morgan. 
The Immaculate Infection was inspired by three cold cases in New York called the Alphabet Murders to which Sutton adds a terrorism plot. The novel weaves several plot threads and many characters.
Now retired from the Baltimore PD, Hunter Morgan co-owns Last Resort Investigations, which specializes in cold cases. One involves a girl killed more than thirty years earlier. It turns out there are similar unsolved cases.
Meanwhile, Iran is chafing over economic sanctions, and the son of the Iranian leader hatches an intricate plot to bring pain to America. It starts with sky divers flying into taxiing airliners. Hundreds are killed. LRI is brought in to find proof that Iran is behind the terrorist acts. 
The next stage involves drones. Then sabotage by terrorist squads. The last stage will make use of jet packs for kamikaze-like attacks. These and other elements sound like science fiction, but they are either here now or will in the near future. The Swedish jet-pack inventor is kidnapped and forced to build them in Iran. This escalates into a rescue and retaliation that is the book's big payoff.
Sutton did a lot of research for his novel. There is an excellent description of Air Force 1, for example, focusing on its defenses against attack. This comes up because the President is a major character in the book. We go inside the White House during a crisis. With lots of agencies and weapons, get ready for a lot of alphabet government names and acronyms. Sutton helps out with a glossary of 140 abbreviations.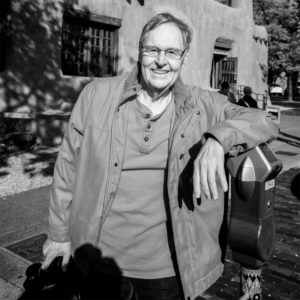 The novel jumps around between locales and characters. The different threads are divided up within the chapters so you know the novel has jumped. Sometimes a thread is just given a paragraph to move it along. This gives the novel a fast pace. It reads like the screenplay for an action movie and is often edge-of-your-seat. The story will leave you concerned about whether these kinds of attacks could actually happen.
Sutton writes in a terse style appropriate for a thriller. A multitasker, for example, is "wearing more hats than Dr. Seuss' Bartholomew Cubbins."  One character stands out "like a hobo at a royal wedding."
The Immaculate Infection hooked me from the beginning and held my attention throughout. The multiple threads are juggled efficiently. If you wonder what the next wave of terrorism might be like and how America might respond, this book is an eye-opener.
Sutton's website is mksutton.com
–Kevin Hardy