The works of soldier-writer Jim Morris—who served three Army Special Forces Vietnam War tours of duty—have enraptured readers for decades. War Story, his Vietnam War memoir, and The Devil's Secret Name, largely about his time as a combat correspondent for Soldier of Fortune magazine during the 1982 war in Lebanon, are but two examples.
With his latest book, The Dreaming Circus: Special Ops, LSD, and My Unlikely Path to Toltec Wisdom (Bear & Company, 288 pp. $20, paper; $13.99, Kindle), Morris proves to be an even more fascinating person than legend holds.
Morris feels bitter about the way the U.S. abandoned the Vietnamese people in 1975. He reveals just how bitter in the opening pages of The Dreaming Circus:
"When the U.S. bailed on the people it had sent me to save all that patriotism died. The U.S. toyed with those people's lives for a decade and a half, and then casually abandoned them when the going got tough."
Before he served in Vietnam, Morris patriotically supported the war. After being wounded four times, that patriotism evaporated when the U.S. failed to keep a promise to the beloved Montagnards with whom he fought. "When I retired from the Army, I had done all the right stuff," he writes. "I had repeatedly put my life on the line [but was] abandoned by the people who sent me to do it. The basis on which I had built my life was destroyed."
Back home, in late 1969, Morris's consciousness was awakened after he read Tom Wolfe's The Electric Kool-Aid Acid and became aware of Ken Kesey and his frolicking busload of hippies known as the Merry Pranksters. "One thing I noticed is how many in Kesey's group were ex-GIs. Not just ex-GIs, but former combat arms officers," Morris writes.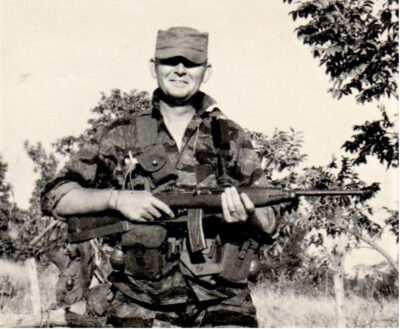 In one of his own forays into the world of LSD, the lives of Jim Morris, soldier, and Jim Morris, acid imbiber, seem to collide. In The Dreaming Circus, he writes about "walking into his soul." That is precisely what he did in finding "the path to Toltec wisdom."
The Toltecs, who flourished from the 10th to the 12th centuries, were the predecessors of the Aztecs. For Morris, their wisdom was channeled through two people he writes extensively about: mystical historian Carlos Castaneda, author of The Teachings of Don Juan, with whom Morris seems to have connected in a deeply spiritual sense, and author-shaman don Miguel Ruiz, whom he interviewed.
From their teachings, Morris learned "spells, prayers, and ceremonies are ways of focusing intent to create what you want. That means the world you experience is part of you, as much as the other way around. You are a wave in a vast ocean, but the ocean is you. Claim it all. See what you want to see. You have eternity to complete this task."
The Dreaming Circus: Special Ops, LSD, and My Unlikely Path to Toltec Wisdom is a book that could well help readers do so.
–Marc Philip Yablonka
Marc Phillip Yablonka is a Burbank, California-based military journalist and author. His book Hot Mics and TV Lights: The American Forces Vietnam Network, will be published in 2023 by Double Dagger Books.