Stephen Emerson's message in North Vietnam's 1972 Easter Offensive : Hanoi's Gamble (Pen & Sword, 126 pp. $22.95, paper; $12.99, Kindle) is that the Army of the Republic of Vietnam could not have defeated North Vietnamese Army invaders without airpower provided by the United States. He repeatedly cites B-52s—which averaged 76 sorties a day during June, July, and August 1972 and carpet-bombed within 600 yards of friendly forces—and Spectre AC-130 gunships as the deciding factors.
Emerson, a Ph.D. in International Relations/Comparative Politics, has written three other books about conflicts in Southeast Asia. He also has authored more than 100 classified and unclassified publications on topics ranging from American national security affairs and political instability to terrorism, African conflicts, and counter-insurgency.
He describes the Vietnam War in 1972 as a now-or-never situation. Four years of talks between American and North Vietnamese diplomats had produced little progress, Emerson says. Both sides felt a proclivity for a military solution to the war. Vietnamization had put the onus on the ARVN to defend its nation with help from a comparatively few American advisers.
Massing its largest concentration of troops, tanks, and artillery of the war, the NVA invaded, and drove the wavering ARVN to the brink of defeat in Military Regions 1, 2, and 3. Until American air power intervened.
An angry President Richard Nixon initiated Operation Linebacker to step up bombing inside North Vietnam. Air Force and Navy fighter-bombers crippled transportation and supply systems by collapsing bridges, cutting rail lines, and destroying stockpiles of war goods. However, the more immediate airpower need required killing enemy invaders on the ground in South Vietnam, which the B-52s and AC-130s did most effectively.
With support from maps, Emerson explains the ebb and flow of fighting during the middle six months of 1972. He presents detailed accounts of the fall of Quang Tri and the defense of Hue, the battle for Kontum, and the siege of An Loc.
To me, the most interesting part of the book he titles "Saigon Counterattacks." in which the ARVN broke free from the Hue pocket, outlasted the NVA attackers at An Loc, and recaptured Quang Tri to end the Easter Offensive.
Emerson's research principally relies on American sources. I would have appreciated more input about the thinking of North Vietnamese military and political leaders. Otherwise, North Vietnam's 1972 Easter Offensive is an excellent summation of an averted disaster.
Practically every page of the book contains a black-and-white photograph, and an eight-page gallery in the middle of the book offers color photos. That collection of images ranks among the best I have seen in a Vietnam War book.
For several weeks during the Easter Offensive, I was part of a three-man team on special assignment from Hurlburt Field in Florida to locate NVA 130-mm artillery in a Spectre gunship. I went on two missions to An Loc and found the fighting more frantic than anything I had experienced during my previous year's tour with Spectre, which included the Lam Son 719 debacle.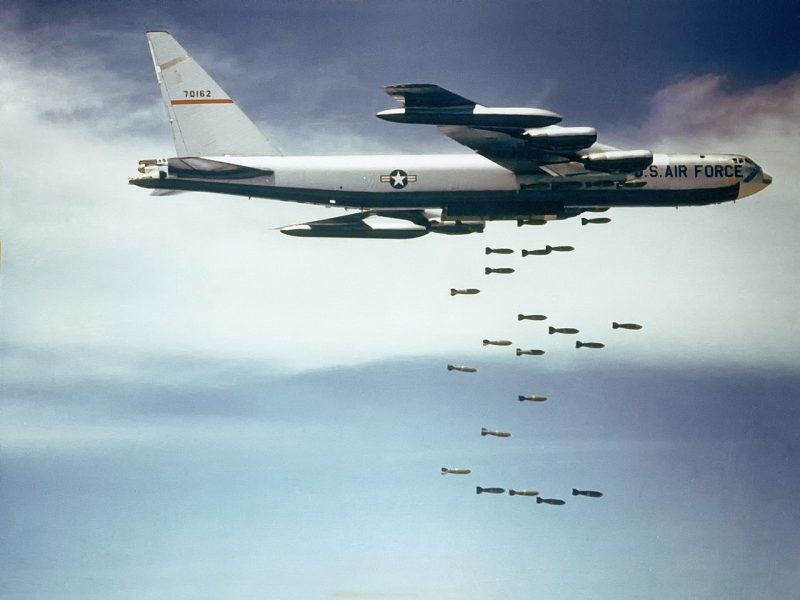 At the same time, in-country operations exuded a grim determination. Emerson's extensive history helped me to realize why our mission failed: We had not seen the big picture all those years ago.
Emerson closes the book with discussions about diplomatic stalemates, Linebacker II, and a post-mortem. He did not need to do so. The ARVN's poor performance during Lam Son 719 in 1971 and its inability to act independently against the 1972 Easter Offensive foreshadowed exactly what was to come after the NVA rebuilt its forces.
—Henry Zeybel