Larry Duthie's Return to Saigon: A Memoir (OK-3 Publishing, 295 pp. $27.95, hardcover; $16.77, paper; $11.77, Kindle) focuses mainly on the author's time in Vietnam, which actually began a few years prior to his military service there during the war, and includes a visit he made to the country three decades later.
Duthie's father was an engineer who took a job in Saigon in 1959 and moved with his family to Saigon. The author spent his senior year of high school attending the American Community School not far from Tan Son Nhut Airport.
In 1965 Duthie enlisted in the U.S. Navy. After a series of coincidences, he was selected from the enlisted ranks to train as a naval aviator. The following year he was in the seat of an A-4, attacking enemy targets in North Vietnam. Among other things, Duthie was shot down near Hanoi, and saved by a helicopter rescue crew that performed heroically under fire.
Throughout the book, I was tickled to read snippets of information of events yet to come, then quickly returned to the present. Later, out of the blue, these events would appear. This was done in a manner that flowed seamlessly, as in a conversation.
Duthie did a great job enabling me to visualize the action as I read. His terminology and descriptions are suitable for aviators and non-aviators alike.
I found two things that Duthie wrote about unsettling. One was that American policymakers' large egos got in the way of proper action and lives were lost. Secretary of Defense Robert McNamara, for instance, once was aboard a ship and sat in on an air attack briefing. Because of his presence, the order-of-battle was not presented to the pilots. As a result, a pilot was shot down.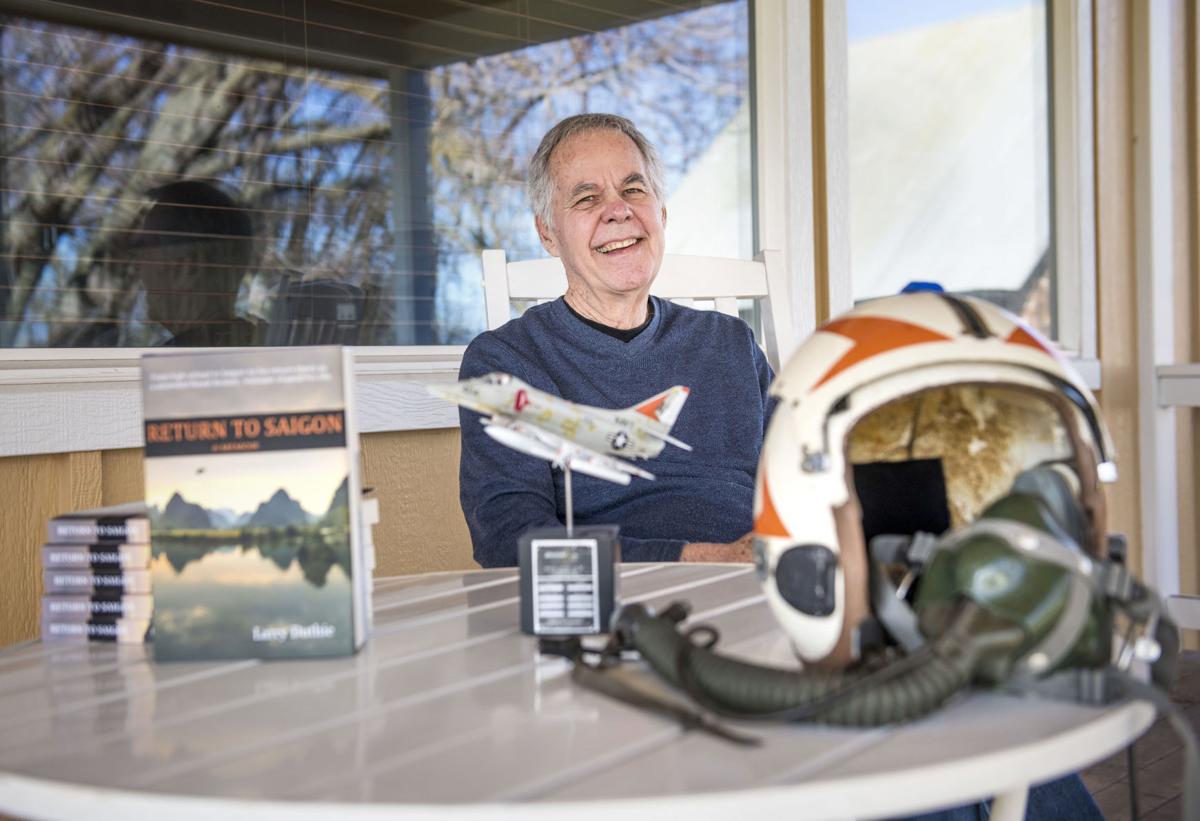 Another instance involved the Air Force rescue team that had extracted Duthie from impending capture after he was shot down. The helicopter had headed back to rescue his wingman who had also been shot down. A Navy admiral denied them permission to do so, stating, "The Navy takes care of its own." Then a Navy rescue team failed in their attempt to extract that pilot. He was captured the next day and died in captivity as a POW.
Two minor complaints: I would have liked to have seen a map identifying Yankee Station and some of the land targets, as well as a few more images.
Duthie's degree in journalism and his years in newspaper publishing are apparent in the book's impeccable writing and editing. For that reason alone it was a very enjoyable read. But add to that the story Duthie tells, and Return to Saigon is a must read.
— Bob Wartman