Gerard Shields' The Good of the Order: America's Last 80 Years Through they Eyes of One Tiny Veterans Club (Hilliard & Harris, 168 pp. $16.95, paper) could easily feel like a piece of nostalgia for a great neighborhood bar. But there's so much more to this book—and to the old AMVETS club tucked into a tiny corner of a rust-covered, steel-town community in east Philadelphia that Shields and the late Joseph Vincent Manko (who founded the club) write about.
Indeed, the factories are gone. What remains are the veterans of three generations of war. And the men and women who care deeply about what happens to the kids and the poor and the neighborhood itself.
Returning home from World War II, the men and women of Kensington Memorial AMVETS Post 146 in East Philadelphia, helped—from their small corner—turn America into the greatest economic power on the planet.
There's "Rouse" O'Brien, who could throw you out of the place so quickly it would make your head spin; legendary brawler Gus Hagan; Tommy "The Minute" Bell; Joe Dougherty, who brought a pig to the place on St. Patty's Day and started a tradition; "Beans" Cannon; "Jocko" McGinley, whose closing-time announcements always brought a smile; "Butch" Dugan, the mayor; and John Sharkey, whose antics can't be repeated in a family book review.
Shields talks about Vietnam War veterans returning home to find a lukewarm—if not worse—reception. But at the Philly AMVETS they were received with open arms. One veteran who had just returned home, for example, heard a knock on the door. It was a couple of guys from the club, inviting him to come on down and meet people. For him, and for many others, the club became a home away from home.
There's also the story of Johnny Everly, a Vietnam veteran whose life was spared when the prayer card in his pocket caught a load of shrapnel. And a guy who says it always takes him two hours to leave the place because he has to say goodbye to everyone.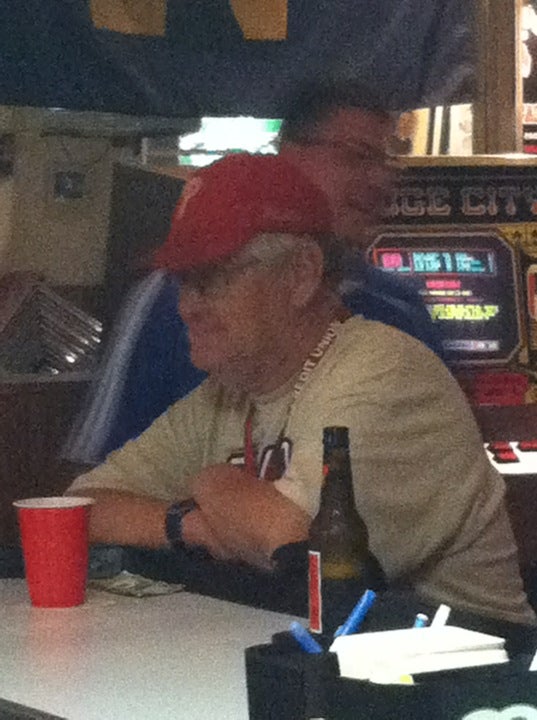 The book is based on recently discovered archives, photos, and newsletter stories dating to 1947. A veteran national newspaper reporter who grew up in the neighborhood, Shields loves the place and the people. He calls it a fortress and a life raft in rough times that mirrors what many veterans' halls across the nation are facing.
"Anyone who grew up in a small American town with a tightly knit neighborhood and a club whose antics and anecdotes seemed larger than life will love this book," said Bernard Elliker, a Korean War veteran.
The AMVETS Post 146 "personifies the highest accolade occasionally applied to such a recounting: Gee, it's almost like being there," Elliker said. "Its characters remain in my memory bank."
It's about attitude and kindness and booze and fun and patriotism and growing up tough. And kind. The club helps kids left homeless after a member's house burns. It pays for the burial of a local family's teenage son. And much more.
The club celebrated its 70th anniversary in November after struggling to keep its doors open. It continues to be a neighborhood force of unity. And, as always, it struggles to survive.
For the Good of the Order, we hope it remains.
—Michael Ludden
Michael Ludden is a former Orlando Sentinel Deputy Managing Editor. He's the author of two detective novels, Alfredo's Luck and Tate Drawdy, and a soon-to-be-released collection of newspaper remembrances, Tales From The Morgue.