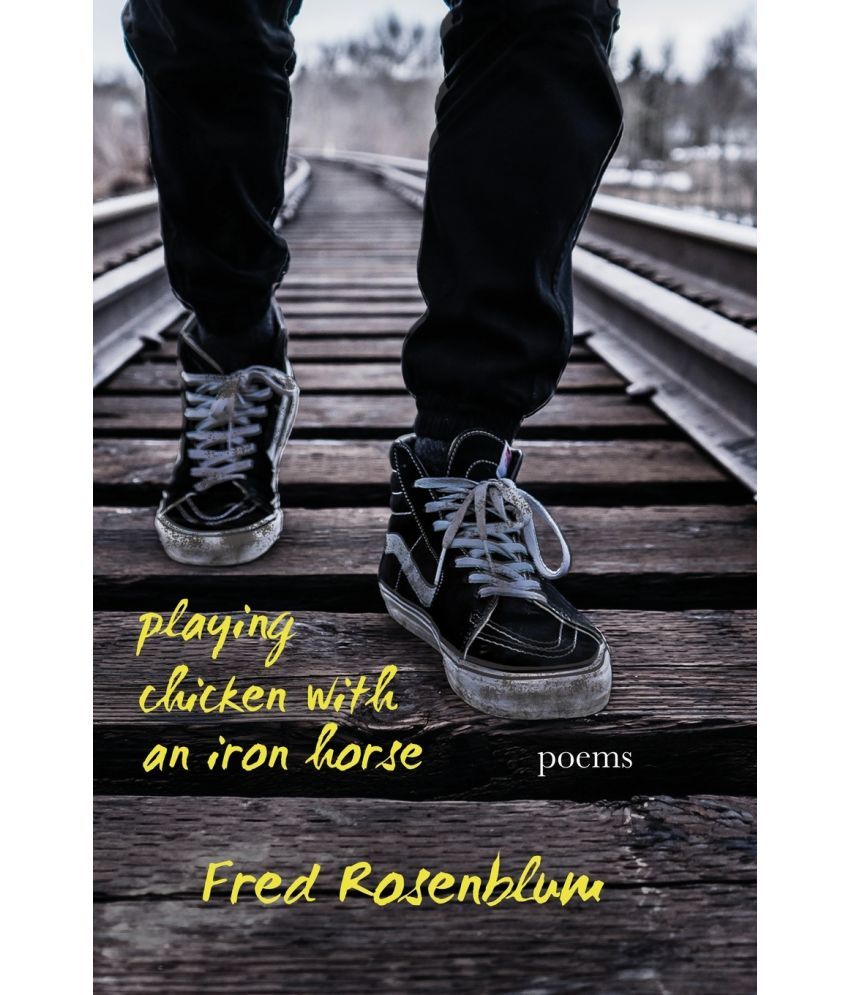 Rosenblum is the author of Hollow Tin Jingles and Vietnumb, which contain some fine Vietnam War-related poetry. He joined the Marine Corps in 1967 and "Six months later, I'd piss myself on the banks of the Perfume River," Rosenblum writes in his newest poetry collection, Playing Chicken with an Iron Horse (Formite, 104 pp. $15, paper; $4.99, e book).
Much of his poetry in this volume mentions the Vietnam War in passing. Here's an example from one of the book's longer poems, "That I would cheat that poor old woman."
Future lung cancers were of no concern
When grandma sent a carton of Winston's to me
Sleeping with rats in the charred mountainside bunkers
Of Quang Tri, a little more than a stone's throw
From the DMZ in 1968
"Here, if Charlie don't gitcha', these will"
The Christmas card (should've) read
But lest I deviate, it was the game of cribbage
Or as we called it crib…about which I'd like to relate…
That I would cheat—gain leverage by carefully
Focusing on the lenses of my grandmother's
Spectacles—stealing reflections of what she'd
Held in her hand
Rosenblum's carefully composed poetry covers all aspects of American life, leaving no stone unturned and no cliché unplumbed. He is a careful student of the American vernacular. He benefits from careful reading. In fact, his poems make little sense if read in a hurry.The cover of this little book contains clues to that fact. The railroad ties the poet's sneakers are walking on are not an accident.
This is an important book of poetry about the American predicament and situation. It should be handled carefully. I hope I live long enough to read Fred Rosenblum's next book of poetry. I'm certain that will be a treat.
–David Willson