Learning intimate facts about how other people live is an enlightening experience. Once again, University of Wisconsin-Milwaukee history professor Chia Youyee Vang fulfills that promise with Prisoner of Wars: A Hmong Fighter Pilot's Story of Escaping Death and Confronting Life (Temple University Press, 168 pp. $74.50, hardcover; $24.95, paper and e book).
Although the book's title highlights prison life, only one chapter is devoted to that experience. The book's theme primarily deals with Pao Yang—who helped Professor Yang with the book—and his family's survival under constant hardships. "A core condition among human beings across time and place is that of suffering," Vang says.
This is her fifth book about the Hmong diaspora, preceded by Hmong in Minnesota (2008); Hmong America: Reconstructing Community in Diaspora (2010); Claiming Place: On the Agency of Hmong Women (2016); and Fly Until You Die (2019).
She excels at storytelling by incorporating pieces of interviews verbatim into her narrative, a technique that amplifies the emotional impact of the speakers. With Prisoner of Wars, she uses Pao Yang's words to attain a new height of emotional insight. "What you will read are my truths," Pao Yang says. Quotations tirelessly gathered by Vang from Paos Yang's family members and friends strengthen his recollections from the past.
Capt. Pao Yang flew hundreds of close air support missions in T-28D fighter-bombers in Laos for Gen. Vang Pao. Shot down and captured in June 1972 at the age of 24, he was listed as missing in action. When he failed to return home following the signing of the 1973 Paris Peace Accords, his family decided that he had been killed in action. A botched prisoner exchange allowed the Lao People's Democratic Republic to hold Pao Yang as a slave laborer until October 1976.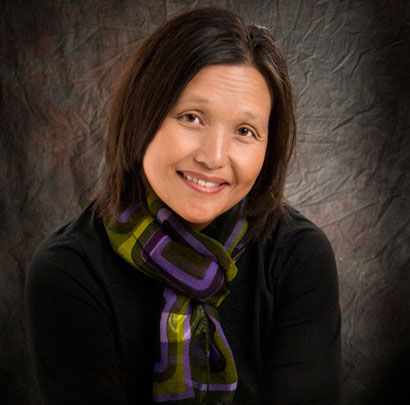 The decision to classify him as KIA deeply affected his family. His wife grieved, remarried, moved to the United States, and left their son in Laos.
Once he was finally released Pao Yang faced drama after drama: reuniting with his mother and son, a second marriage, a dangerous escape from Laos to Thailand, deprivation in a refugee camp, eventual entry to the United States, and a free life of hard work, low paying jobs, failed businesses, and illness in a foreign land. Sorrow accompanied the joy he found.
I have read similar tales, but none as intriguing as this one.
Many Americans might classify Prisoner of Wars as another reflection of the intricacies of America's so-called Secret War in Laos. To me, the revelations those interviewed by Professor Vang make the book a valuable narrative about people everywhere who are dispersed worldwide because of war and other conflicts. Uncertain settlement in a foreign land and practically non-existent job opportunities often are lifelong and unwarranted hardships for such migrants.
The story of Pao Yang's family clearly makes this point.
—Henry Zeybel