Arrigo Velicogna revisits an overlooked portion of the Vietnam War with Into the Iron Triangle: Operation Attleboro and the Battles North of Saigon, 1966 (Helion, 88 pp. $29.95, paper). Attleboro was the largest American operation of the war to that date.
Part of British publisher Helion's Asia@War Series, this large-format book overflows with graphics. Classic color artwork of armored vehicles, aircraft, and troops on the ground enhance a wealth of black-and-white photographs. Maps appear when needed. The graphics could almost stand alone in telling the story of Operation Attleboro.
Velicogna holds a doctorate in war studies and has taught military history at King's College London and Wolverhampton University. He also has worked for several British defense-related organizations.
After opening the book setting out the causes of the Vietnam War, Velicogna provides background on the forces that engaged in Attleboro. In his description of, as he puts, it, "the U.S. Army that fought the Vietnam War," Velicogna covers the infantry battalions; mechanical, artillery, and aviation units; airpower; Mobile (Mike) Strike Forces; and gets into specifics examining the 196th Light Infantry Brigade, the 1st Infantry Division, and the 25th Infantry Division.
In this section—a book in itself—Velicogna amazed me with his ability to combine a multitude of minor points and form a complex picture in each category. He also has an unquestionable talent for research. His background material perfectly prepares the reader for the combat action that fills the second half of the book.
The time frame is November 1965-December 1966 when the South Vietnamese Army was incapable of assuming military security adequate to American expectations. MACV Commanding Gen. William Westmoreland therefore opted to forego counterinsurgency tactics until the U.S. decisively defeated enemy troops in hidden camps north of Saigon.
As a result, at Hill 65, Ap Bau Bang, Trung Loi, and Nha Mat, the U.S. 1st Infantry Division faced off against the Viet Cong's 9th Division in encounters that preceded—and paved the way for—Operation Attleboro. That's because the VC had planned to target ARVN forces, but the Americans got in the way. Velicogna crisply and concisely summarizes the fighting in which the U.S. troops prevailed.
The spontaneity of these battles and frequency of smaller ones caused the opposing Attleboro commanders—American Gen. Edward DeSaussure and VC Col. Hoang Cam—to modify their tactics erratically. What began as routine search-and-destroy missions rapidly expanded as Americans discovered many enemy base camps, ever-larger tonnages of rice, and large quantities of enemy supplies.
De Saussure eventually outmaneuvered himself, and Cam altered his tactics to meet the Americans head on. A stalemate ensued until the Big Red One's commander, Gen. William DePuy, replaced DeSaussure and redeployed his scattered units. The fighting turned into a pursuit of Cam's men to Cambodia. Velicogna describes these these events as if they happened yesterday.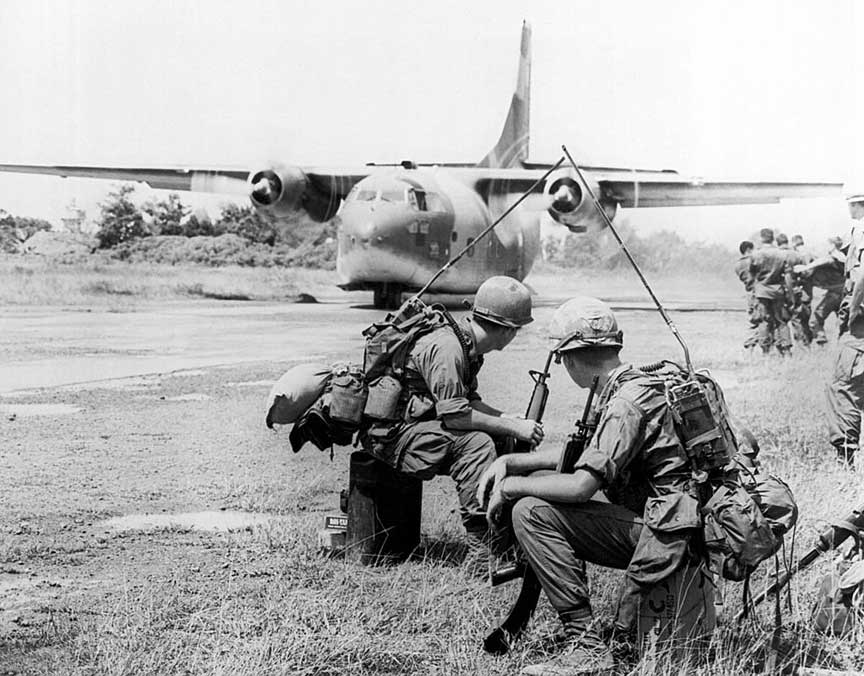 He includes a box score of the 72-day-long Operation Attleboro in which friendly versus enemy losses in personnel and material are so disproportionate that they seem questionable. However, U.S. airpower and artillery swayed the outcome of many encounters, including more than 200 B-52 sorties against suspected command and logistics positions. To me, the greatest success of Attleboro was the discovery and destruction of 68 enemy base camps.       
Velicogna ranks Operation Attleboro as "the precursor of the later, larger, operations in [III Corps], especially Junction City." The U.S. Army, he writes, "had found a way to grapple and maul enemy main force units in areas where unrestrained firepower could be brought to bear, in turn reducing their influence on pacification efforts."
That conclusion sounds extremely self-evident. To wit: If, in some isolated spot, I can beat you mercilessly, I will win—and help others.
—Henry Zeybel