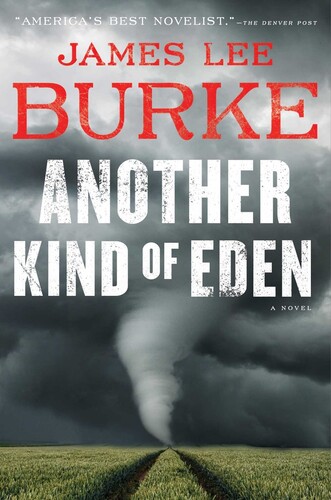 James Lee Burke, the creator of my favorite fictional Nam vet lawman, Dave Robicheaux, is one of the best yarn spinners around. And one of the most prolific.
Starting with 1987's Neon Rain, he's churned out 23 top-notch Robicheaux detective/thrillers starring the morally upright but troubled Cajun sheriff's deputy—along with two short story collections and 16 other novels, including nine in the Holland Family series.
Burke's just-published Another Kind of Eden (Simon & Schuster, 245 pp., $27), is the ninth Holland family saga. This one centers on Aaron Holland Broussard, (semi spoiler alert) a veteran of the Korean War who—like Dave Robicheaux—is a good man plagued by mental demons sparked by what he experienced in a vicious shooting war.
Aaron, an aspiring novelist, is not a lawman, though. He's is a drifter with secrets, a well-educated aspiring writer battling post-traumatic stress disorder. Although he doesn't carry a badge, Aaron has a Robicheaux-like soft spot for life's disadvantaged people, especially those who've been victimized by powerful evil doers. He also emulates Dave (and his partner in fighting crime and in committing misdemeanors) former Vietnam War Marine Clete Purcell, in that he has been known to get physically tough with life's dirtbags.
Another Kind of Eden is set in rural Colorado in the early 1960s. It begins when Aaron hops off a boxcar and finds a job on a big family farm. He soon runs into a gaggle of strange, evil characters and a troubled young woman with whom he gets romantically involved. As is the case with more than a few Burke novels, this one also contains a mystical element, and much violent mayhem.
As always, James Lee Burke brings to life both physical landscapes and the inner workings of his characters' minds. He also keeps you glued to the pages with a fast-reading, plot-twisting thriller. Next up—I hope—is the 24th Dave Robicheaux.
–Marc Leepson