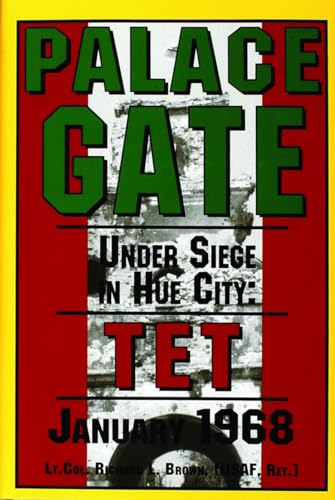 Richard L. Brown's Palace Gate: Under Siege in Hue City: TET January 1968 (Schiffer Publishing, 224 pp., $25.54), which was published in 2004, is a splendid little book. Retired USAF Lt. Col. Brown starts with biographical information before embarking on a good story built around his exploits as a Forward Air Controller pilot flying 0-1 and 0-2 Bird Dog aircraft over I Corps during his 1967-68 tour of duty in the Vietnam War—primarily in the A Shau Valley.
The late Lt. Col. Brown had flown fighters toward the end of World War II and in the Korean War, then mustered out to reserve status. He was recalled to serve out his last year-and-a-half of active duty as a FAC pilot and unit commander. Headquartered in Can Tho, the FAC mission in-country was called Palace Gate, which gives the book its title, although the subtitle describes the main story Brown tells in the book.
Told in a personal, conversational style, Palace Gate is filled with anecdotes and asides that support the major story line and add much to book. The daily coverage of his time stuck on the ground in Hue City during Tet '68 is well written and informative. It's augmented with a word-for-word transcription of some audio tapes Brown mailed to his wife. The book's photos further augment his story and illustrate his mission.
We are taken along in the second seat of a one-seat aircraft on memorable—and mundane—missions in support of tactical air operations and on visual recon flights. From Brown's aerial vantage point we see an often stunning countryside well beyond the war below.
Brown occasionally waxes eloquently and philosophically about his overall mission, his daily operations, the Vietnamese people, and war in general. He also questions some of the command decisions from U.S. headquarters in Saigon and from the Pentagon.
This is a very well-written, edited, and presented book—a readable and enjoyable effort.                                                   
–Tom Werzyn