Clyde Hoch, a former U.S. Marine Sergeant and a member of Vietnam.Veterans of America, has written six books. His latest is God Help Me! Cause No One Else Will (CreateSpace, 34 pp., $5.38).
This self-help tract is dedicated to veterans with Traumatic Brain Injury and post-traumatic stress disorder. In a perfect world, this informative work would be in the hands of every Vietnam veteran, military family member, and every professional working with returned veterans and active-duty personnel.
Hoch, who volunteered for duty in a tank battalion, arrived in Vietnam during the 1968 Tet offensive. "I was an old guy," he writes. "I was around 21 years old. Most of the guys were 18 or 19. They would come to me for advice about everything. I didn't know much more than they did. At times I felt like a father and priest to these guys."
Hoch's value as leader and counselor easily could have qualified him to be a Drill.Sergeant or an officer candidate were it not for a land mine explosion. Because of the resultant Traumatic Brain Injury and difficulties with memory Hoch opted to end his career as a Marine .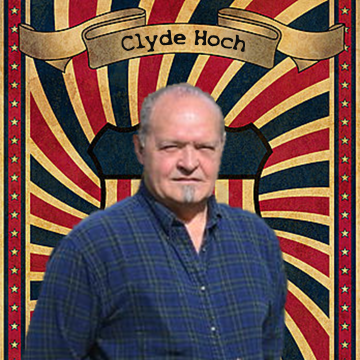 His return to life as a civilian came before there was widespread recognition of PTSD as a war-related affliction. "There was no.such thing as PTSD or TBI," he writes. "I became very aggressive with people, especially my wife. I took much out on her and my children. I regret all, but can't do anything about it now. My attitude was very hard for all of us. I set up an appointment with the VA to.see if anyone could help me."
Hoch filed PTSD and Agent Orange VA claims. "The service officer filed all of these forms," he writes. "All came back rejected." Further appeals were dismissed by doctors and lawyers.
Finally, after more than twenty years, Hoch began to offer advice and assistance to other veterans, something reminiscent of his relationship with his fellow tankers back in 1968.
In this book he provides important contact information for those in need.
"Do Not Give Up," Hoch advises. "When I feel myself getting angry at a situation or person, I have learned to.walk away. I will.go outside. If I am where there are lots of people I observe them. I will wonder about their lives. Everyone you see is fighting something. If all else fails and you feel all alone and feel no one cares, contact me. I will do what I can for you."
You can contact Clyde Hoch through his website, www.clydehoch.com
—Curt Nelson