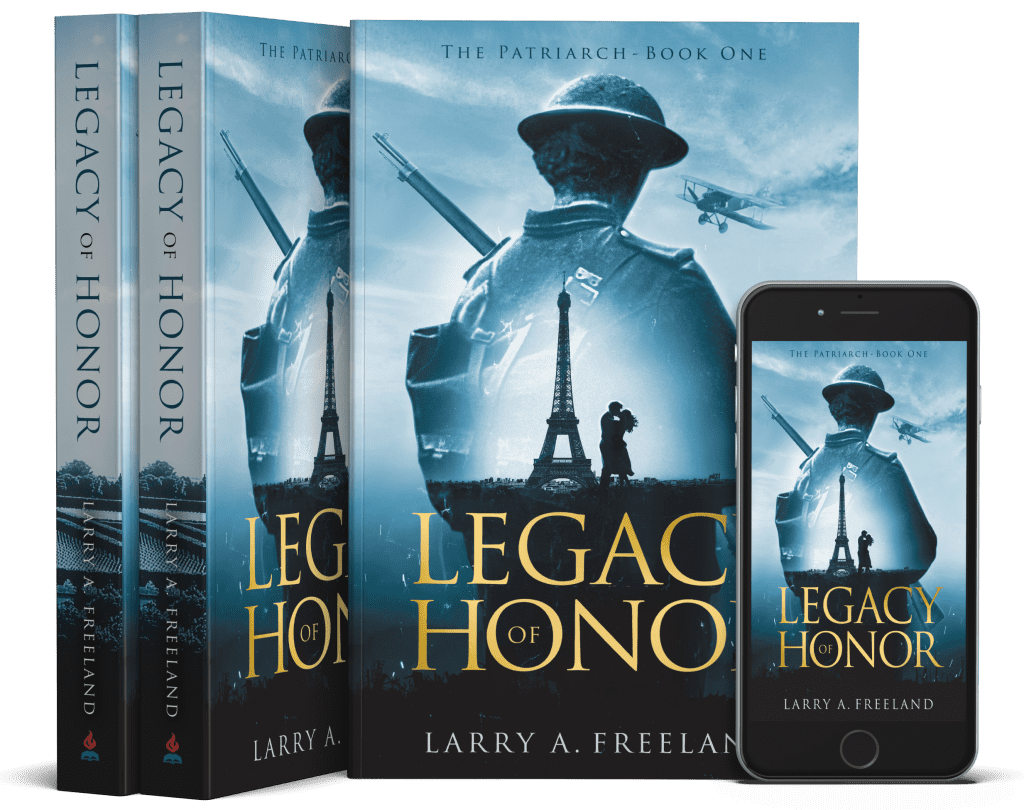 Larry Freeland's new novel, The Patriarch (Publish Authority, 390 pp. $16.95, paper; $7.99 e book), is the first volume of Legacy of Honor, a proposed trilogy. The three books will contain the military experiences of Sam McCormick in the Great War, his son in World War II, and his grandsons in subsequent actions, including the Vietnam War.
Freeland served in Vietnam with the Army's 101st Airborne Division as an officer and CH-47 helicopter pilot. His previous book, Chariots in the Sky, is a riveting look at air combat during the Vietnam War.
The Patriarch begins in early August 1918. Sgt. McCormick is in trench in Europe getting ready to lead his men over the top and engage Germans at the other end of a 300-yard killing field. As he and his men advance through no man's land, McCormick says, "I'm in Dante's seventh circle of hell: violence."
McCormick's troops are frequently shelled; they suffer a "truly terrifying" gas attack; and McCormick is wounded. While recovering in a field hospital McCormick falls in love at first sight with a French nurse.
Freeland does a good job painting the picture as we move from scene to scene. One example is the excellent transition McCormick goes through starting with a flirtation in the hospital, a few days of recuperation with baths and a clean uniform, a truck ride back to his unit, and then: "Jumping from the back of our truck, I land in mud almost up to the top of my trench boots." Freeland takes us immediately back to the front and all that entails.
We follow McCormick's story until the war ends. He survives, comes home, has difficulty finding work, and then struggles during the Great Depression. The book ends with McCormick's son entering the military after Pearl Harbor.
Freeland writes in nearly encyclopedic fashion as he includes background information about the World War I trenches, the history of the nursing corps, the big increase of cigarette use among American military personnel, the history of "Reveille," and the meaning of "buying the farm," among many other things. He also takes the reader on a 30,000-foot overview of a battle about to take place before dropping us down into the action.
Freeland's aim is for his trilogy to explore how this country treats its warriors and veterans during and after our wars. With Book One, The Patriarch, he's off to a good start.
Freeland's website is http://larryfreeland.com
–Bill McCloud