James Gannone does not speak at length about his 1966-67 tour of duty with the motor transport company of the Third Battalion of the Third Marine Regiment at Dong Ha in Vietnam in his autobiography, The Rest Is Small Potatoes (SeaGrove, 230 pp. $15, paper; $8.99, Kindle). "My tour in Vietnam was, for the most part, unremarkable," he says. "I never got a scratch."
Of course, located only six miles south of the DMZ, Dong Ha took its share of rocket and mortar rounds. But, Gannone says, "I was in the rear with the gear and the beer—although beer was hard to come by."
Gannone says he "didn't go to Vietnam with any kind of moral purpose or agenda. I just wanted to see if I was tough enough to be a Marine and they turned me out." A two-year enlistee, he left the Corps at age twenty after celebrating two birthdays in Vietnam.
Although he downplays his war experiences, Gannone tells all about USMC basic and infantry training. He sets the tone for basic by describing his drill instructor in one sentence: "This was man as I had never seen him before."
DIs persuaded Gannone's platoon "to agree to being trained in the old school fashion, as opposed to by the book," he says. Old school meant hands-on training: punches, slaps, or other physical forms of punishment.  In defense of the cruel spirit of it all, Gannone says, "I don't recall anyone getting roughed up by drill instructors unless that recruit had made a mistake." He then adds, "It didn't have to be a big mistake."
Gannone next completed infantry training, which he describes as "very different from Parris Island, even fun at times."
Only the first quarter of his book is devoted to military days. Nevertheless, Gannone's account of training at Parris Island and Camp Lejeune is worth the price of the book.
For him, life beyond the Marine Corps focused on flying airplanes. He describes learning to fly as humbling and fright-inducing. To build experience and earn a living when he first started flying, Gannone mainly worked for Flight Express, which pilots called Fright Express because it operated with old, poorly maintained, and overloaded aircraft flown on instruments mostly at night.
In the course of his progress, he got tripped up by drugs in several ways. His aviation career included agricultural work in the form of crop spraying (dusting) and fighting forest fires, as well as flying a Sabreliner for the President of the Democratic Republic of the Congo from 2002-06.
Interspersed with flying, Gannone married Chris, who earned a law degree. They had a son and a daughter; owned and ran a restaurant; and single handedly built a twenty-three-hundred-plus-square-foot house over ten years.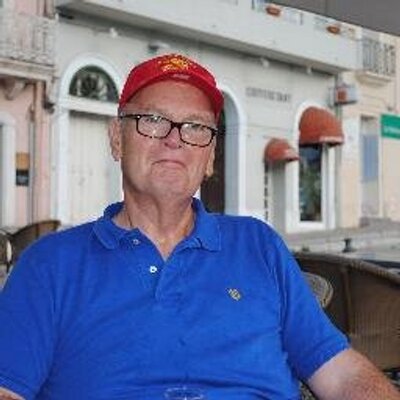 His enthusiasm for whatever he does infuses his life story with interesting insights.
The book includes more than a hundred photographs assembled in a forty-three-page chronological scrapbook: Parris Island, Vietnam, Family, Planes, and Africa.
Gannone is a self-made man and The Rest Is Small Potatoes proves it.
By the way, the book's title hinges on his belief that family is all that matters to him.
—Henry Zeybel