Decades ago Dan Brookes and Bob Hillerby decided to tell the stories of Army and Marine combat photographers in the Vietnam War. Unfortunately, along the way, Hillerby died in an accident. Nevertheless, late in 2019, Pen & Sword published Shooting Vietnam: The War by Its Military Photographers with both men as its authors.
Their accounts of the grunt-like existence of their fellow Vietnam War military combat photographers made me see them as infantrymen with cameras. As I put it in my review: "Their spellbinding stories and photographs raised question after question in my mind."
Now Dan Brookes has produced a second volume about cameramen in action in the Vietnam War: Cameras, Combat and Courage: The Vietnam War By The Military's Own Photographers (Pen & Sword, 216 pp. $32.95). The new book follows a format similar to the first volume: It presents autobiographies of eight photographers alongside their photo work.
Assigned to the U.S. Army's 221st Signal Company and the 69th Signal Battalion, they shot front-line activities with both still and motion picture cameras. The book includes many pages of frames from footage of field operations.
Above all else, the second volume reconfirms the risk and drama associated with photographing armies in time of war. The men recollect their roles in operations large and small across the span of the war, including the 1968 Tet Offensive, Lam Son 719, the incursion into Cambodia, Operation Medina, and the siege of FSB Ripcord.
I was surprised to learn through these stories that photographers usually worked independently, choosing when, where, and with whom they went into the field. Because they were in their early twenties, not surprisingly, the photographers often chose to partake in haphazard adventures. Brookes' recounting of their experiences provide excellent reading.
Brookes pays deep tribute to the only Vietnam War photographer who received the Medal of Honor, Cpl. William T. Perkins, Jr., who smothered a hand grenade with his body to save the lives of fellow Marines. Brookes also immortalizes five 221st photographers killed in the downing of Ghost Rider 079, a UH-10 Huey helicopter.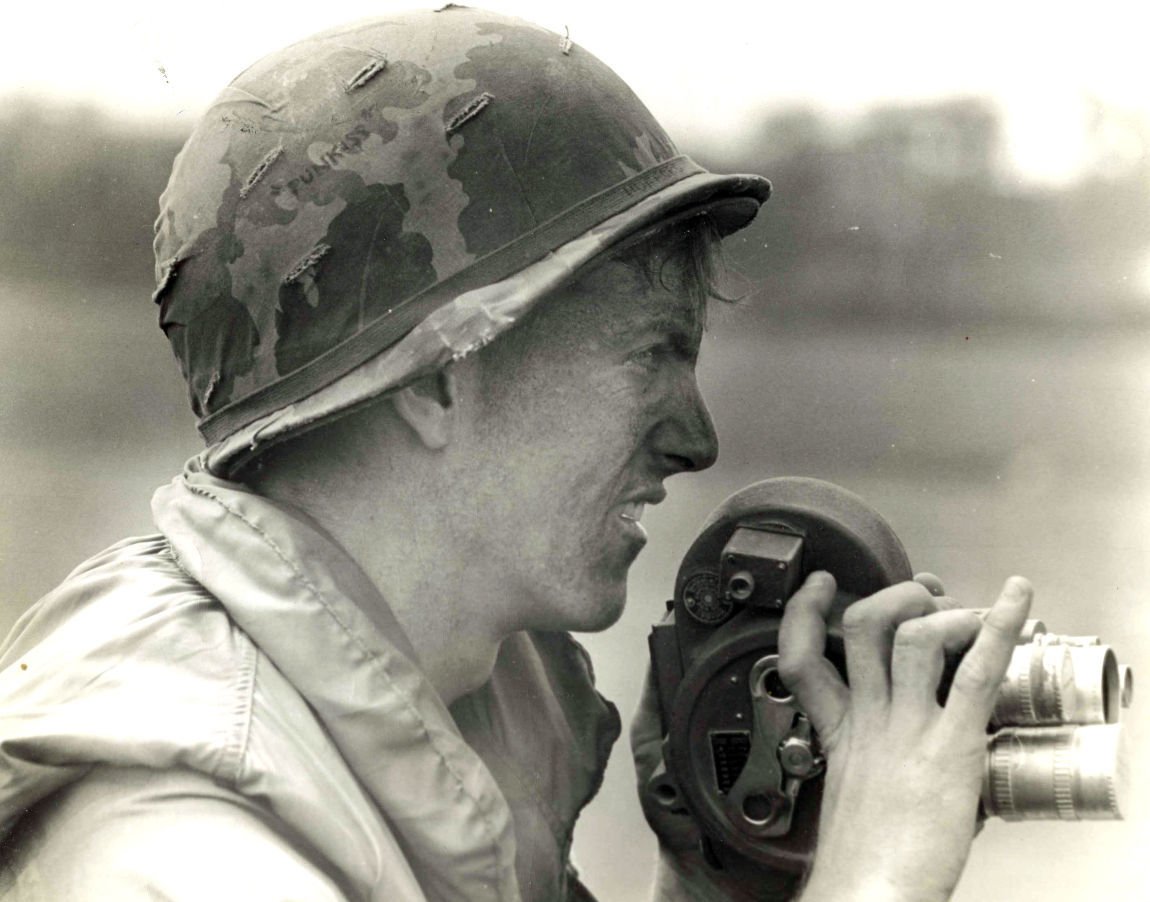 Brookes closes the book's photographic display with a gallery of stills focusing on Vietnam's people, cities, and countryside.
Cameras, Combat, and Courage is a fitting follow-up to Shooting Vietnam. Both merit a center shelf position in your library because they are books you will pick up time and time again.
—Henry Zeybel