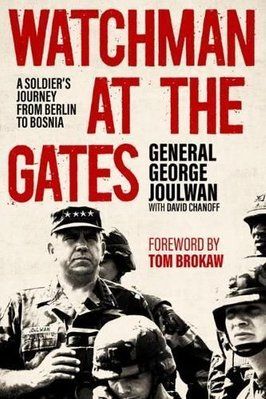 George Joulwan's Watchman at the Gates: A Soldier's Journey from Berlin to Bosnia (University Press of Kentucky, 296 pp. $29.95, hardcover and Kindle) is an incredible book. In it, Gen Joulwan details his diverse and unparalleled 40-year Army career which began in 1957 when be enrolled at the U.S. Military Academy, and ended in 1997 when he retired as a four-star general and the Supreme Allied Commander Europe.
Watchman at the Gates—which Joulwan wrote with the veteran military historian David Chanoff—wends its way through Europe, Vietnam, Chicago, Washington D.C., Central and South America, back to Vietnam, Africa and finally, to Europe again. Throughout we see Joulwan working and eventually commanding at the highest geopolitical and military levels.
Throughout his military career Joulwan faced one catastrophic situation after another. But, guided by his foundational beliefs and prescience, he always seemed to make the right decisions. He is, in my estimation, one of America's most influential military figures of the 20th century.
In 1960, after three years at West Point, Joulwan was sent to Germany as a cadet platoon leader, and then made the decision to pursue his career in the Infantry.  After graduating from the Academy, he went back to Germany and served with the 3rd Infantry Division's 1st Battle Group. Col. William DePuy was the commander and became Joulwan's early, and most significant, mentor.
In June 1966, Joulwan began the first of two tours in the Vietnam War, commanding B Company, 1st Battalion, 26th (Blue Spader) Regiment of the 1st Infantry Division. Once again, he found DePuy in his chain of command. DePuy, a Major General, was the Big Red One's commanding general. The Vietnam War became Joulwan's combat crucible.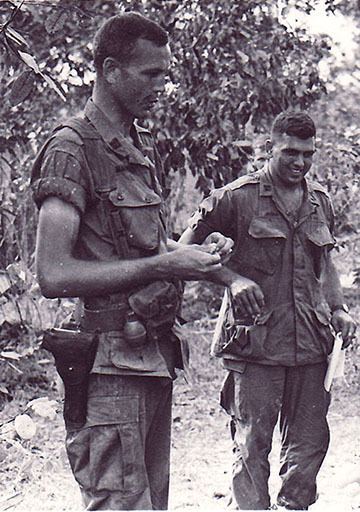 "Allies, coalitions, and partnerships are the key to furthering our national interests," Joulwan writes, "but to survive as who we are and who we have always been, we need above all, to keep to our moral purpose as a nation." He goes on to say that successful military actions "require clarity of mission, unity of command, robust rules of engagement and strict attention to detail." Joulwan learned those lessons, he says, under the tutelage of Gen. DePuy on the battlefields of Vietnam.
Throughout Watchman at the Gates, we read of many well-known events. I believe that many readers, as I was, will be surprised at the level of involvement Gen. George Joulwan had in these pivotal moments in American history.
I highly recommend this book.
–Bob Wartman